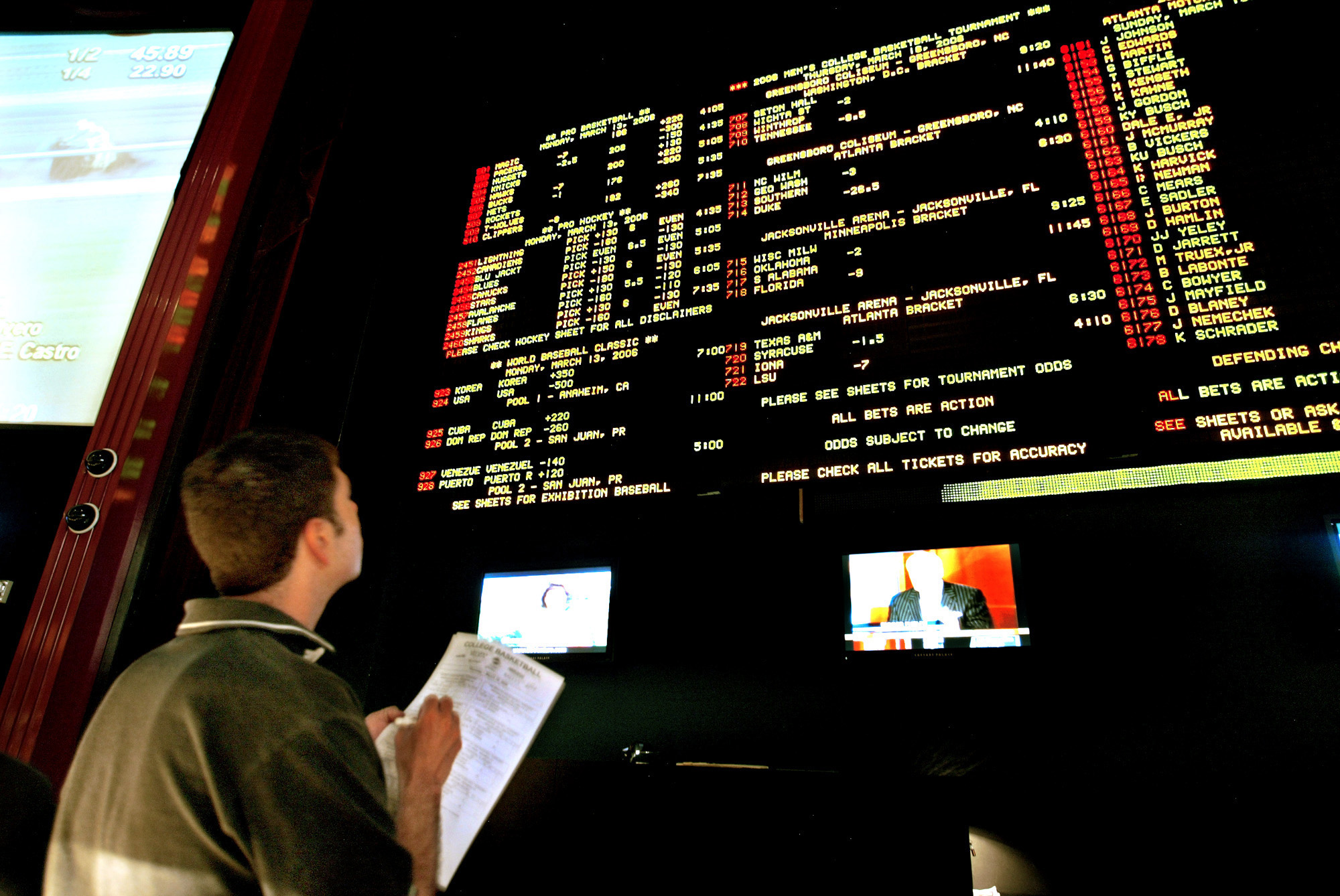 Let's be honest, who really needs to invest in a 401k when you can get +400 on Wichita State? Or better yet, what if one of the nation's top hedge funds could guarantee you double digit returns based not on commodities or foreign markets, but on wagers involving your favorite teams?
With U.S. markets in the tank and an estimated $380 billion already wagered on sports each year, combining sophisticated investment groups and sports betting seems like a no brainer. Now, thanks to Nevada State Senator Greg Brower, the Silver State is one step closer to legalizing sports wagers by private investment groups.
Senator Brower introduced Senate Bill 346 (full text below) on Monday to allow a "licensed sports pool" to place sports wagers in excess of $1,000. Frankly, it is a genius move to protect Nevada's sports gambling monopoly now that New Jersey is trying to topple it by fighting PASPA in federal court.
Under existing Nevada law, only individuals can place wagers at Nevada sports books.
The Brower bill would add "entities" to be formed and authorized to make sports bets. The groups could act as a type of hedge fund and wager big dollars on football, basketball, baseball and other sports. In turn, they could seek out investors to put up money and hire an expert or experts to decide which bets to place.
"The idea, frankly, is just to allow a group of bettors to bet as an entity," said Sen. Brower, a Republican from Reno who appears to be looking to gain favor with wealthy donors like casinos and hedge fund managers after narrowly winning his senate seat by only 266 votes last year.
Brower said he didn't believe allowing large, pooled bets would swing the odds or point spreads in either direction any more than what occurs now when a team is heavily favored.
The state's largest sports book operator, Cantor Gaming, testified in favor of the bill. Nevada books currently see a "handle" — or betting action — of $3.5 billion on sports wagering, Lee Amaitis of Cantor Gaming told the committee. He projected that would grow to $10 billion within five years if entity wagers are allowed. Tax revenue to the state would more than double to roughly $25 million over that time, he said.
Sen. Brower, a GW Law grad and former U.S. Attorney, is no stranger to regulations and enforcement. His legal background shines in this short bill through a key provision mandating disclosure of all participants in a sports pool.
Section 3.2 defines "patron" as:
An entity which is validly formed and existing under the laws of this State for the limited purpose of placing wagers through an account wagering system, provided that all members, partners, shareholders, investors and customers of the entity are reported to the Board.
Additionally, the investment groups would have to be located and operate in Nevada.
Just how this new law would be regulated is still unclear. Legislators and gambling regulators raised questions about how the state would police the entities, including whether they could become corrupted by money laundering. The Gaming Control Board submitted an economic feasibility report estimating the need to hire four or more enforcement officers to police sports pool betting at a cost of more than $350,000 per year.
Sen. Brower believes the additional tax revenue from these pooled bets will easily cover the additional regulation costs. Sen. Richard Segerblom, a Democrat from Las Vegas, even proposed adding a 1/4 of one percent fee on all wagers placed through investment groups.
Although there was no floor debate on this bill yet, the law firm of Lionel Sawyer & Collins already submitted a proposed amendment to move this law's effective date from Jan. 1 2015 to Jan. 1 2014. Additionally, it wants to remove "account wagering system" and replace it with "race book and sports pool" wagers. The firm happens to represent Cantor Gaming. Go figure.
Although this Republican bill appears primed for plenty of debate in the Democrat-controlled Senate, it does not seem far-fetched. Nevada has been at the cutting edge of expanding the gaming industry into new technologies and avenues for revenue. With casinos popping up nationally like Starbucks, the state has to do something. Only 10 percent of the nation's sports betting occurs in Nevada. Imagine how many more wagers it could attract through this pooled system.
This system also presents interesting legal puzzles. For instance, how will the investment groups be funded? Can a sports betting fund located in Nevada accept deposits over the Internet from anywhere, even outside the U.S.? Who will be responsible for identifying the source of the investments? Will gambling disclosure rules match up with current corporate ones?
And perhaps most importantly, are you ready to put the kids' college funds on the Lakers -5.5 tonight?